Links
Websites for Teachers, Parents and Kids
A list of Websites and Curriculum Linked Material for kids and adults, fun Activities, Science Education Associations and Experiences that come to your school.
These have been recommended by other teachers, parents and children as sources for great experiments and science ideas that can be used in or adapted for your classroom.
If you have any recommendations that you would like us to share, please contact us to let us know!

Space Studies – Try these resources
Here are a series of activities that you can add to your studies of space.
Deep Impact
How to make a Comet
Matariki and the Night Sky
The Solar System
You can find these and more Space resources on the RSNZ Space Resources page.
Have you heard about NSTA – National Science Teachers Association?
This is the major American Science teachers group. They have some great resources.
Check out these:        How to Talk About Climate Change
Interactive eBooks+ for Elementary Students
Videos for Kids
A great site of NZ videos for kids including Siouxsie & Eve Investigate, Jiwi's Machines and Let's Get Inventin'
https://www.heihei.nz/config/browse/screen/home/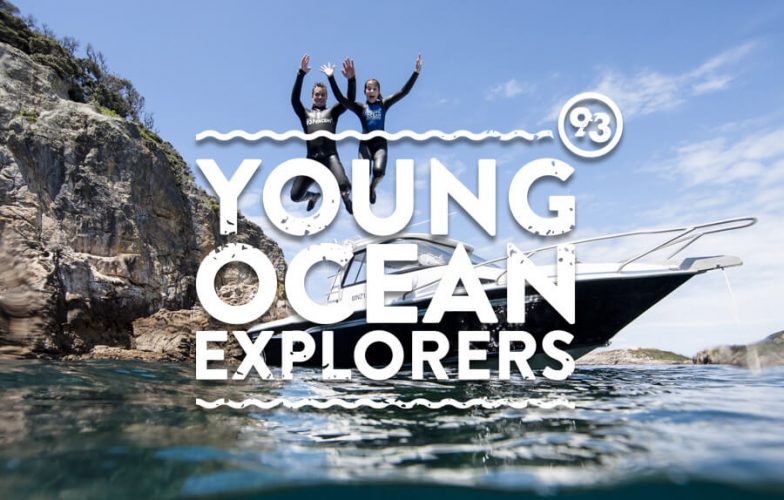 Young Ocean Explorers
Have a look at this wonderful website. So many useful and useable short videos and resources. A great place to find out about our ocean environment and some of the problems our marine neighbours are facing.   http://www.youngoceanexplorers.com/
If you want to know more about how to use this resource, listen to Steve Hathaway discuss it in a Science Learning Hub PLD session. https://www.sciencelearn.org.nz/resources/2583-diving-into-marine-resources

Have a look at Australia's Science Channel for up to date news from the world of Science. Sign up to their weekly newsletter and they will send you the information about the latest research.   https://australiascience.tv/

Want to find out more about rocks and minerals – this site may be the place to go. An American site but with a large number of links to information and activities. Have a look. Thanks to Amy Ashford and her class.
http://www.homeadvisor.com/r/rock-collecting

If you are ever short of inspiration or wanting to know what is happening in the world of Science the Heads Up newsletter from the Royal Society of New Zealand is a place to look. You can also following them on Facebook or Twitter for more regular updates.   http://royalsociety.org.nz/teaching-learning/newsletters/heads-up/   

Dakota recommended this webpage http://www.claricode.com/content/Medical-and-Health-Games-For-Kids.aspx which provides a range of medical and health games for kids.

Need more resources on the Human Body? Here is your one page stop for links to websites on how the body and its systems work. A range of activities, worksheets, lesson plans and games. Worth a look if you are studying the body.  https://www.acls.net/study-guide-body-systems.htm

Courtney Phillips and her students recommended this site on the Human Body. They hoped that other website users could benefit from it.
http://www.physicaltherapists.com/articles/human-anatomy-by-physicaltherapists.html

Thank you to Lilly Dawson and the kids at schoolfundraisingevents.com for this site!!
http://store.intellaliftparts.com/Electric_Motor.html



Science Learning Hub http://www.sciencelearn.org.nz/ 
Resources for teachers for school years 5-10.
Our resources for teachers explore the latest research in science and technology in New Zealand and are closely linked to the science curriculum.


Learnz http://www.learnz.org.nz/
Virtual field trips all over New Zealand and also offshore to inaccessible places like Antarctica. Use simple technology and your school's Internet to take yourself there. Each year 16+ new field trips are added and all previous (180+) trips are saved on the website for continued use by NZ teachers



Experiencing Marine Reserves  http://www.emr.org.nz/

Carter Observatory    Wellington,     http://www.carterobservatory.org/schools



Science for Kids http://www.sciencekids.co.nz/
Science Kids is the home of science & technology on the Internet for children around the world.
Learn more about the amazing world of science by enjoying our fun science experiments, cool facts, online games, free activities, ideas, lesson plans, photos, quizzes, videos & science fair projects.


Waitomo Museum and Information Centre  http://www.waitomocaves.com/
A very professionally run museum and education centre. They make all of the bookings, help plan school trips, Marae stays, run educational sessions and tours. All centred around caving and landforms.


Stardome Observatory 
http://www.stardome.org.nz/school-programmes/default.asp


Museum of Transport and Technology (MOTAT) 
http://www.motat.org.nz/educate/school-visits
Science and Social Science topics covered by education team

Auckland War Memorial Museum
http://www.aucklandmuseum.com/9/education


New Zealand National Maritime Museum (Voyager Museum)
http://www.maritimemuseum.co.nz
Explores New Zealand's rich and diverse maritime history


Torpedo Bay Navel Museum    www.navymuseum.co.nz/
History on NZ navy and the science involved


Kelly Tarltons Sea Life Aquarium  www.kellytarltons.co.nz/
Marine life and Antarctica exhibition  and penguins


Tiri Tiri Matangi  http://www.tiritirimatangi.org.nz
Visit the island for amazing bird life


http://www.scienceinavan.co.nz/
Will bring practical Science activities to schools
http://scienceinavan.blogspot.co.nz
A blog which is full of easy experiments and classroom ideas.


Fontera Science Road Show http://www.roadshow.org/
Practical activities and demonstrations visiting the whole country
Virtual Incredible Science The University of Auckland
www.incrediblescience.co.nz/


NZGeographic  Stephanie Chamberlin
http://www.nzgeographic.co.nz/new-zealand-geographic-education
[email protected]
TackTile  http://tacktile.org/
TackTile is a new visual search engine built by science teachers. Finally, this is where you find the best photos & videos to show for every lesson.
Teachers around the world contribute their favourite visuals for any topic in science. These visuals are rated by every other science teacher so you can quickly find ones that have been vetted and capture students' attention


Sir Paul Callaghan Science Academy  http://www.scienceacademy.co.nz/
The Sir Paul Callaghan Science Academy runs intensive, live-in four day professional development programmes that aim to build excellence in the teaching of science.
Our vision is to create primary and intermediate teachers who celebrate science and inspire their students to explore and engage with the world through science.

Building Science Concepts series is published by the Ministry of Education as a classroom resource for teachers. While these resources were published prior to The New Zealand Curriculum (Ministry of Education, 2007) and therefore do not have explicit links or references to the Nature of Science, they are still able to support teachers with relevant, useful and meaningful science. The following books have had online animation/interactive links sought by student teachers from the University of Otago and some also include supporting additional content material:
BSC Links: Book 2  Book 3  Book 8  Book 9  Book 10  Book 11 Book 12  Book 14 Book 15  Book 16 Book 17  Book 18  Book 19  Book 20  Book 23 Book 24 Book 25 Book 26 Book 27 Book 28Book 29 Book 30 Book 31 Book 34 Book 36 Book 39 Book 40 Book 41 Book 42 Book 43 Book 44Book 45 Book 46 Book 48 Book 49 Book 50 Book 54 Book 55 Book 56 Book 57 Book 58 Book 59Book 61 Book 62 Book 63 Book 64
Curriculum Linked and Age Levelled Resources
TVNZ Learning Hub: resources based on TVNZ 7 programmes, with links to the relevant episodes on TVNZ OnDemand.
Rader's Science: Each site has information sheets and quizzes for kids covering a range of topics.
Physics4kids: The Physical World
Biology4kids: Living World
Chem4kids: Material World
Cosmos4kids: Planet Earth and Beyond
Geography4kids: Planet Earth and Beyond

BBC Schools: Educational resources compiled by the BBC.
Bitesize Science: A game, a reading and a quiz for a wide range of ideas within the three main strands: Living World, Physical World & Material World.
BBC Schools Science: All sorts of stuff really, with each item helpfully age levelled.
Science Clips: for 5-6 year olds and 6-7 year olds!

Succeeding with Science: some fabulous online activities, games & teacher ideas levelled for 4-7, 7-11 and ongoing.

Exploratorium: Explore, Play, Discover – hands-on activities, online exhibits, videos and more. Y7-10 Science & social studies.
Websites
Science Toys: Some fabulous, safe science experiments that can be made from household ingredients
Science Bob: Experiments using household products, science fair ideas, question and answer pages, videos, research help and much more.
Homemade Science Toys and Projects: with instructional videos and written instructions
Science Online: Pretty much anything you could want! – levelled activities under a wide range of different topics, teacher resources, links etc!
Science for Kids: Experiments, games, facts, quizzes, projects, lessons, videos & topics.
Kids Science Experiments: the name says it all really.
Suzy's World Fact Sheets: Handy fact sheets that go with the DVDs
Infoblitz: A range of topics, pages for teachers, kids & librarians, with links to all sorts of websites
Neuroscience for kids: Facts, experiments, Q & A, links and news articles.
How the body works: interactive information panels about the Human Body
Kidskonnect.com: Fast facts, links and information about an enormous range of topics (not just science). All links are kidsafe.
TLC: All sorts of stuff for themed units – helpful activities for integrating science into literacy and maths.
Dirtmeister's Science Lab: Learn, Read, Do for physics, bio & planet earth.
Dragonfly TV: videos, games, ideas & investigations for kids.
Also has a separate page for parents and teachers.
Cool Science for Curious Kids: interactive quizzes about classification & plant parts, airborne particles & small stuff investigations, butterfly life cycle activity.
Science Museum Educator's Page: Some great classroom ideas and experiments.
Science Experiences for Schools
Science in a Van: A show for early childhood to intermediate children. Aiming to inspire and educate children about science.

Science Education Associations Worldwide
Places to find resources, links, research and other teacher treasures.
The Association for Science Education (UK):

Primary upd8 has activities for 5-11 year olds
It Makes You Think contains information and ideas for global issues in science
Hot Issues reports on real-life science in the news, written for kids
Schoolscience has a huge range of links and activities organised by age and for teachers
CSIRO Science for Schools (Australia):


Their science by email programme and Double Helix (10+)  magazine and resources are particular highlights. Their DIY page has some fabulous activities that can generally be done with everyday equipment from home or school.

Fun and games
Paper Toys: Origami patterns
Discovery Kids: Fun and Games, On TV, Yucky
LHS Interactive Showcase: Games based on a range of science and technology concepts.