Primary Science Week 2021


The 2021 Primary Science Week is all about recognising the amazing mahi Kairangahau Māori (researchers) are doing in the field of mātauranga pūtaiao and science. Take this opportunity to learn about a Māori scientist working either in your rohe or in an area of science your class is passionate about. Carry out your own practical work related to one of these Scientists or in your own area of interest, to explore the nature of science and support students to learn about and practise scientific techniques like observation.
An important part of learning about mātauranga pūtaiao involves reaching out to your local community. Approach your local marae/iwi/mana whenua and ask who the local kaumatua are who may be willing to support. Discuss your plans with a local kaumatua and how you might be able to support them. Te Aho Tū Roa and Enviroschools may be able to provide guidance and links with appropriate people.
Whatungarongaro te tangata toituu te whenua
When man is gone it is the land which remains
What Might a Unit of Work Look Like?
Volcanoes and Earthquakes
In the context of Planet Earth the study of Volcanoes and Earthquakes is a good place to involve Mātauranga Māori.
View this lesson plan from Koraunui School in Lower Hutt on the topic
Rūaumoko, plate tectonics, earthquakes and volcanoes
In mythology, Rūaumoko (also known as Rūamoko) is the god of earthquakes, volcanoes and seasons
Using the Context of Flight
The Māori kite is known as manu tukutuku or manu aute. Manu means both kite and bird, and the word tukutuku refers to the winding out of the line as the kite ascends. Kites were also known as pākau, a name for the wing of a bird.
Get started by looking at The Encyclopaedia of New Zealand https://teara.govt.nz/en/kites-and-manu-tukutuku/page-1

A flight context is an area you can explore using kite building and natural New Zealand resources.
Listen to this waiata about the necessity of a feather for flight
Have a Look at Insects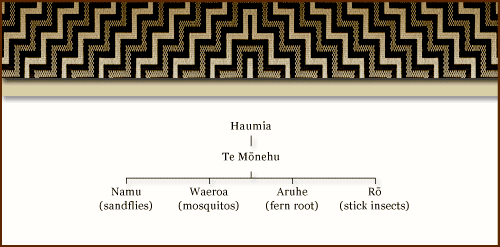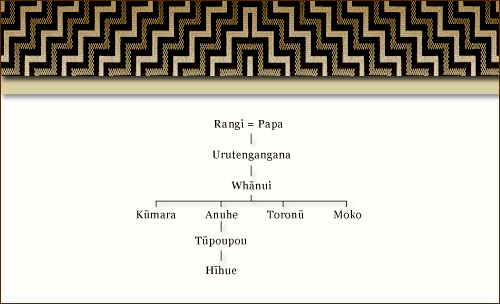 In 2017 a Citizen Science programme Ahi Pepe MothNet – Aotearoa, was set up to to engage teachers, tamariki (children), and whanau with moths, ecology and how science is conducted and connected to everyday life.
While no longer running there are some wonderful ideas and resources that you can make use of. The following link tells the story.
Ahi Pepe MothNet – Aotearoa
More useful links can be found on the Science learning Hub
Moth traps
Moth identification guides


Whakapapa of insects

Manaaki Whenua
Landcare Research is the Crown Research Institute for our land environment and biodiversity. Our role and responsibility to New Zealand is clear. This land, and everything that shares it with us, is our future. Hence our purpose is 'Science for our land and our future'
Within their website you can find many stories sharing their work with the land.
Watch this video: Reconnecting Taitokerau rangatahi (youth) and tamariki (children) with their taiao (the natural world) and Te Rarawa's ancient ngāhere (forest) – the Au Warawara forest
Look here to find out about Manaaki Taiao. This group of Manaaki Whenua Kairangahau Māori (Māori researchers) are working on Māori-led research projects within a range of science portfolios.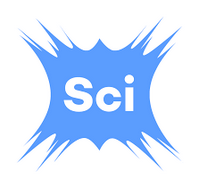 Have a look at this large number of wonderful resources from the
Science Learning Hub
Pokapū Akoranga Pūtaiao.
Mahi of Kairangahau Māori (researchers)
Select a content strand that links to your school curriculum and student interests. Click on the title to explore a scientist working in this area. (Please note, scientists work across a variety of areas, not just within a given strand, a great example of the Nature of Science).
Materials and how we make use of them
All things living – plants, animals and humans
The physical nature of our world
The environment we live in and further out into space
Check out these Scientist profiles for more Māori scientists and how they got into their areas of study
Surgeon and researcher Jamie-Lee Rahiri (Ngāti Porou, Ngāti Whātua ki Kaipara, Te Atihaunui-a-Pāpārangi)
Geologist Daniel Hikuroa (Ngāti Maniapoto, Waikato-Tainui)
Nutrition researcher Lisa Te Morenga (Ngapuhi, Ngāti Whātua o Orakei, Te Uri o Hau, Te Rarawa)
Astrophysicist Pauline Harris (Rongomaiwahine, Ngāti Rakaipaaka and Ngāti Kahungunu ki Wairoa)
Health researcher and GP Matire Harwood (Ngāpuhi, Ngāti Hine, Te Mahurehure, Ngāti Rangi)
Biochemist Amanda Black (Tūhoe, Whakatōhea, te Whānau-ā-Apanui)
Environmental scientist James Ataria (Rongomaiwahine, Ngāti Kahungunu, Ngāti Raukawa)